We can help you identify new target audiences that actually make decisions and organize the process of initial communication for acquaintance and further development of business relations.
The standard scheme that helps to find decision-makers
01 Search for a company on the Internet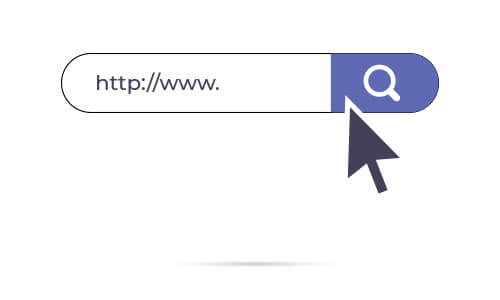 02 Company contact search
03 Communication with the secretary
The scheme that helps to find decision-makers via Linkedin
01 Identification of company via Linkedin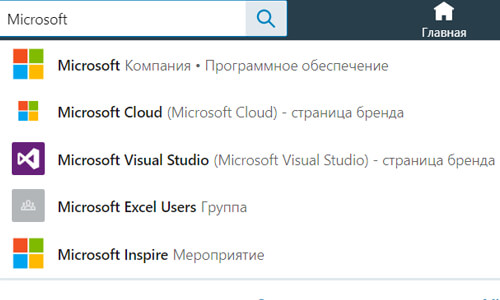 02 View company employees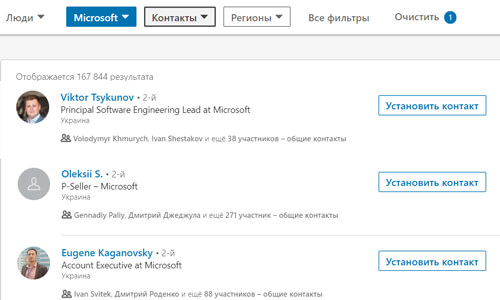 03 Search and access to several decision-makers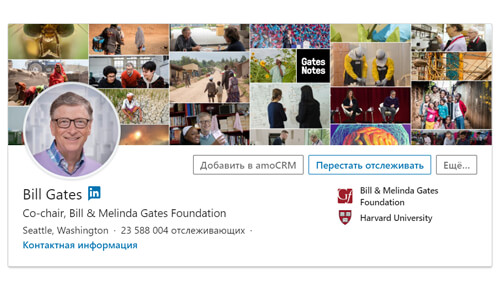 DM – person who makes decisions

"Knock on the door several times.
As a result, the door will be open and many people will know about you."
302 times Walt Disney was denied funding, but thanks to a 303 attempt, the magic world appeared
12 publishers refused to work with Joan Rowling materials, but thanks to the 13th attempt, people saw the book
Howard Schultz was not given a loan 242 times but thanks to a 243 attempt, he got it
01 Target audience
We create a target audience card according to the following principles:
– Field of activity.
– Position. E.g. President, СEO, Project manager, Sales Manager, Marketing
– Geo-Targeting. E.g. European countries, the USA, Canada, Australia.
– Size of a company. The number of employees who work in the company.
– Seniority level. Unpaid, Training, Entry, Senior, Manager, Director, VP, CXO, Partner, Owner
–Other issues: we discuss it individually with the client.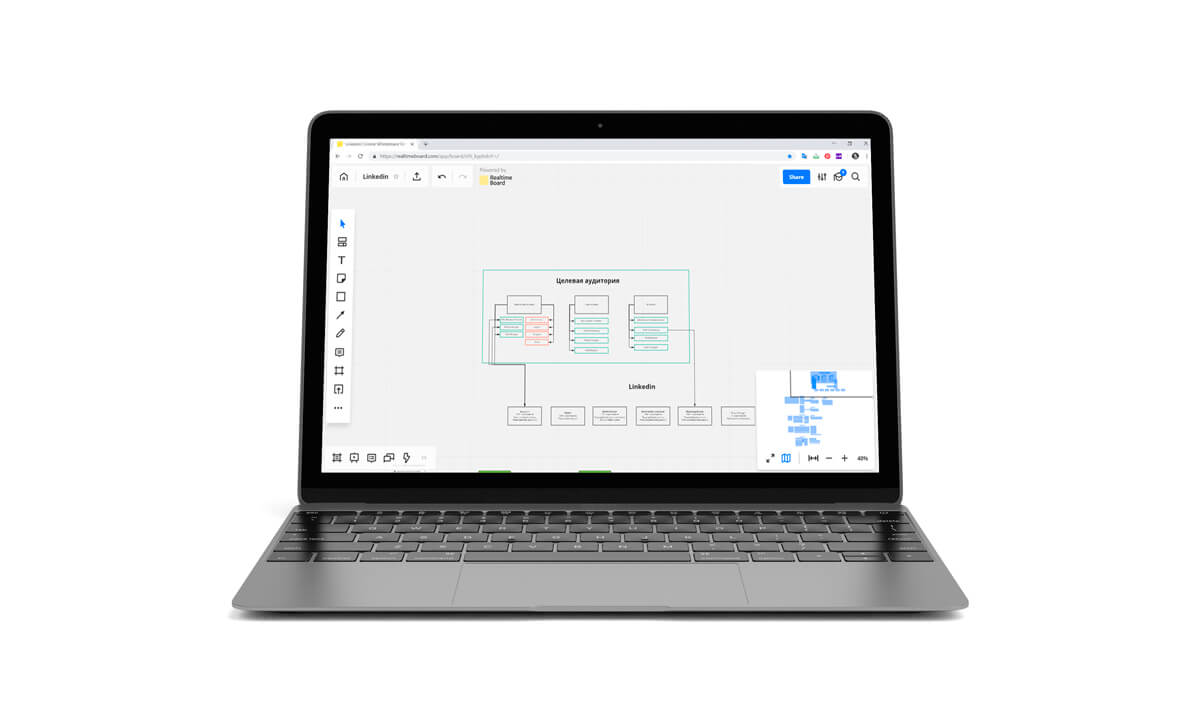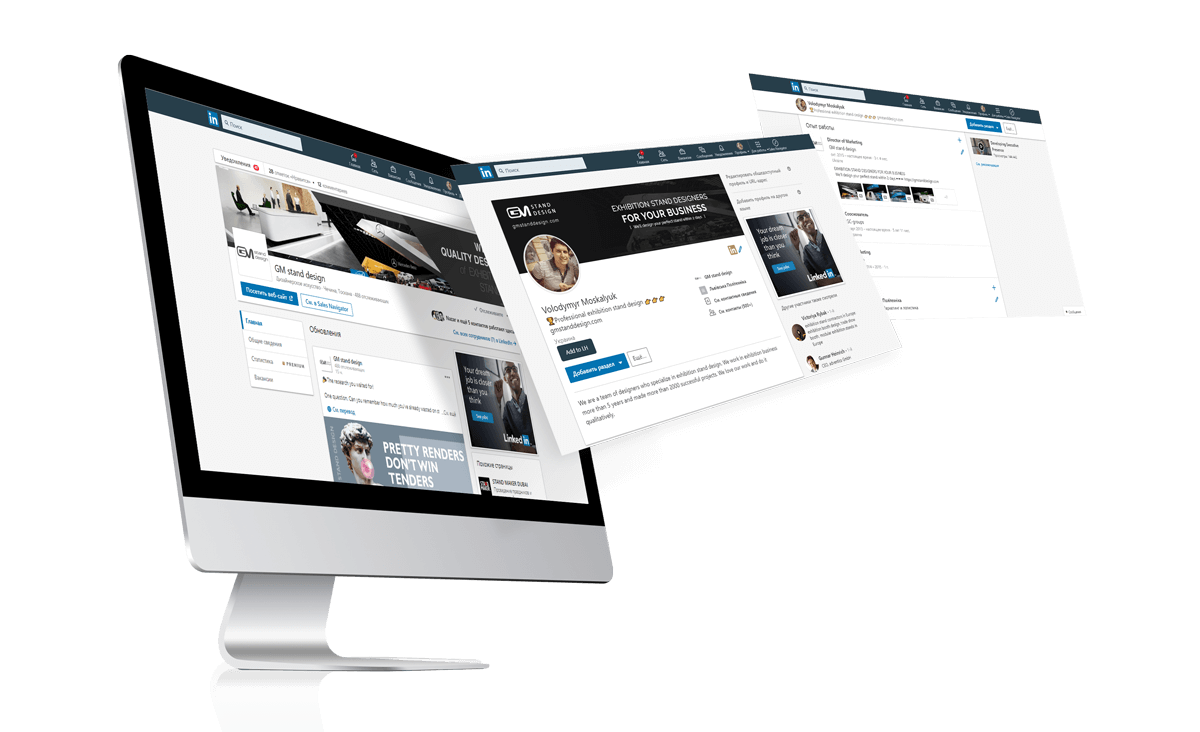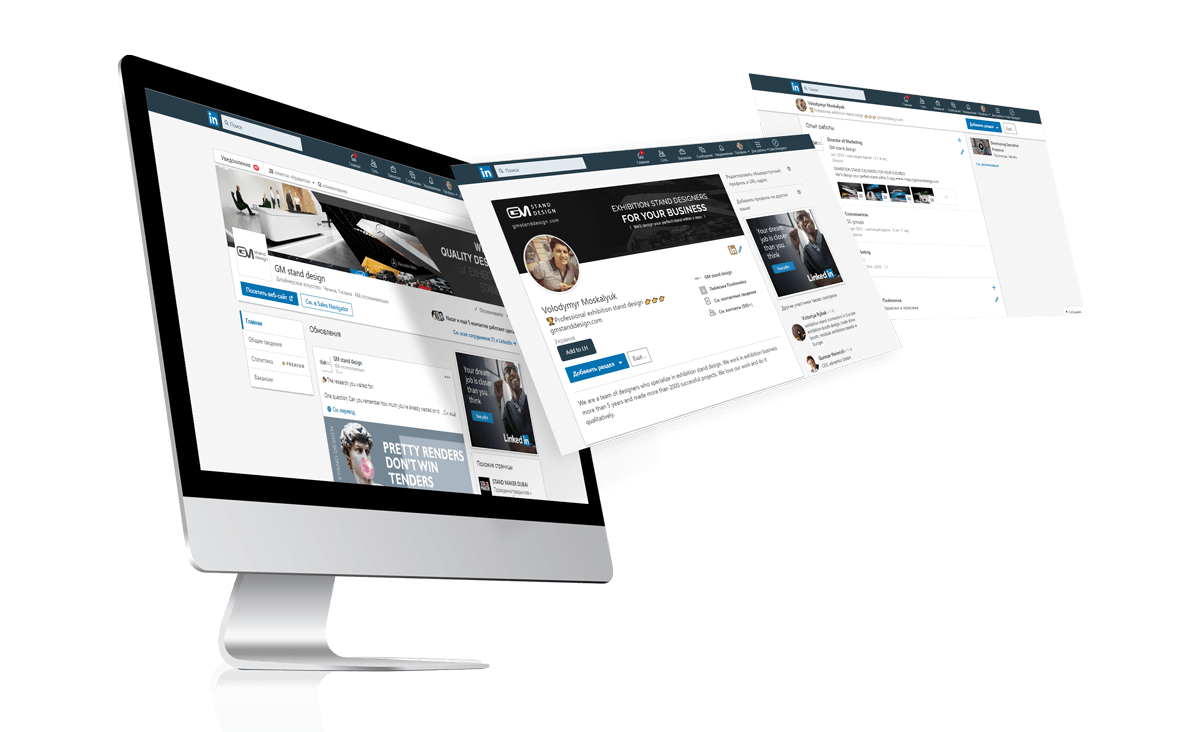 02 Package
Fill out your and company profile.
Profile header design
Professional achievements
Skills
Personal achievements
Adding a profile with another language
Other issues
Design of the company profile header
Basic information about the company
Engagement of employees
Creating new vacancies
03 Communication strategy
We create a communication funnel that will suit your target audience
We synchronize all individual communications with the CRM system and then redistribute them through the stages of the funnel and set the following steps
We form a FAQ card – frequently asked questions – answers
Analyzes the database of the target audience provided by the customer

Creates a database of target audience from Linkedin
Carries out search and connection to thematic groups
Generates analytical sections in accordance with the effectiveness of interaction with each target audience
Manages the account
Writes messages to clients from the database
Answers questions
Creates FAQ card
Creates and optimizes communication algorithms
Creates additional mailing lists with special offers
Checks compliance with account limit rules
Makes customer recommendation requests
Exports the collected client database to Excel and Google Sheets
Transmits an interested client with a correspondence history to your Sales Manager
Creates a weekly and monthly report
Always in touch with you 🙂
Creates thematic posts
Publishes posts on the profile

Publishes posts in thematic groups

Publishes posts on business account
Contact us in any convenient way, and we will provide you the best package of services for your business
Minimal
Includes only Marketer
Creating the card of the target audience (TA

)

Profile packaging

Creating a profile with another language (1 Language)

Filling out the company's profile

Engagement of employees ( instruction and control)

Strategy of communication for each TA

Creating a database for each TA plus regional segmentation

Making a report every two weeks

50$* for advertising and free setupnew
Standard
Marketer + Personal Manager
Includes all services from the «Minimal» package

Personal Manager

Managing the account

Communication with potential customers

Creating FAQ card

Transferring the Lead to you with message history

Providing report for each week

Carrying out the search and connection to the theme groups

Segmentation of incoming requests

Adding subscribers to the company account new

Professional
Marketer + Personal Manager + SMM Manager
Includes all from the «Standard» package

Additional newsletters with special offer

Asking for recommendations from customers

Creating thematic posts

Publishing posts on a personal profile

Publishing posts in thematic groups

Publishing posts on business profile

Exporting the database to Excel and Google Sheet

Analyzes the base of the target audience that the customer provided


Additional analysis and expansion of TA
*In case you have not used a promotional code for a new advertising account on Linkedin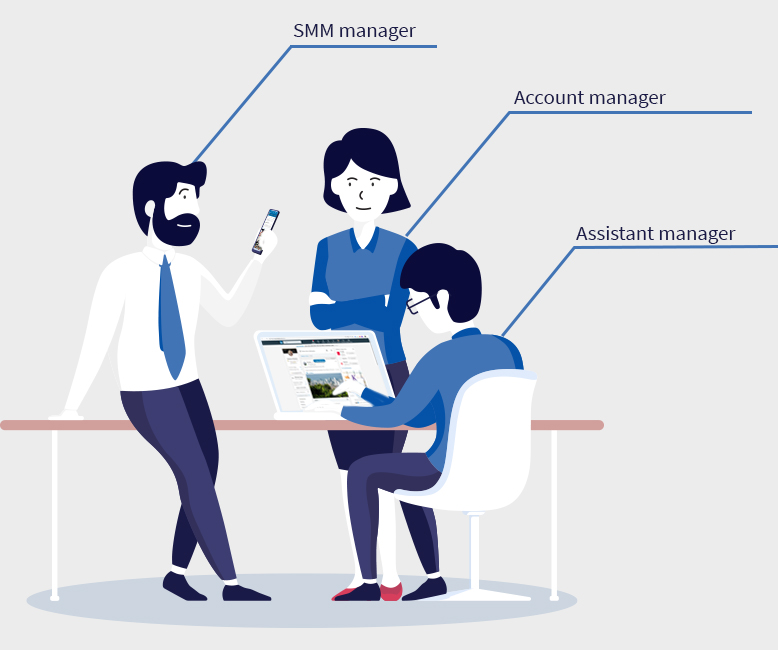 Our specialists will provide you a clear and structured work and effectively promote your business in the most extensive social business network
Use our experience!