"Nothing except the mint can make money without advertising." – Thomas Babington Macaulay
 Benefits of cross-platform outbound B2B marketing 
Using the best targeting algorithms to find a high-quality target audience
Sale Navigator is a paid quality targeting tool on LinkedIn.
Crunchbase is one of the largest platforms for finding business information about private and public companies.
Database verifications – our own algorithms for verifying and filtering the target audience that have been developed over 5 years.
Creation of triggered and segmented communication chains with target audiences
Communication on LinkedIn.
Communication via direct e-mail marketing.
A/B testing of messages.
Segmented and personalized responses.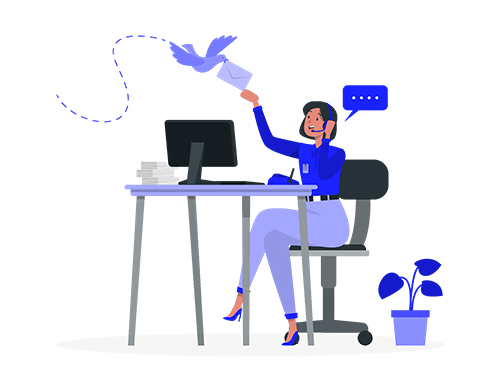 Analytics and automatization  
Creation of end-to-end project analytics in a simple and accessible form of funnels
Linkedin Insight tag – unique information about your website visitors from the perspective of data from LinkedIn.
Google Data Studio is a simple and understandable visualization of your project indicators.
ZennoLab is a platform for automatization of business processes for high-quality verification of a LinkedIn base.
Integromat is a platform for automatization of business processes of data synchronization and triggers.
Integration of inbound marketing for maximum effect
Paid advertising on LinkedIn – increasing the activity of the project by integrating additional channels of activity.
Facebook remarketing based on target audience data, as well as using lookalike audience.
Creation of a high-quality and segmented database of prospective clients, customers, partners and leads.
Over 100 columns of data in Google Sheets;
Formation of various segments according to the specified criteria.